With each passing year, LinkedIn makes it easier for members to connect with prospects. That said, your success is directly tied to your strategy.
In this post, we'll examine five top ways to connect with prospects with the idea of generating new business. Let's get started!
Focus on Growing Your Network
If you want to achieve success on LinkedIn, it's imperative to remain active. This means many things, including the fact that you should focus plenty of time on growing your network.
Have you made a connection with all your current clients? How about your current and former coworkers? What about others you have had a business relationship with in the past?
Simply put, the more people you have in your network the greater your reach. This is why it's so important to continue to grow your network, even after you begin to generate leads.
Profile Visits are Powerful
How much time do you spend every week browsing LinkedIn?
If your answer is "none" or "not much," you're missing out on a big opportunity.
Remember this: when you visit someone's profile, they're provided with an alert. In other words, you have the opportunity to regularly present yourself to potential prospects.
There's no guarantee that a profile visit will result in a follow-up action, but it's a good place to start. As you devote more time to this activity, you'll find that your profile views are on the rise. Furthermore, this oftens leads to others reaching out to connect.
This is a small and simple step that can have a big impact on your business.

Create a Killer Profile
There are ways to actively generate business on LinkedIn, such as by finding prospects, sending them a note, and eventually moving the conversation to another platform.
Conversely, there are strategies for passively generating interest. One of the best is to create a complete, comprehensive, and engaging profile.
This means something different to everyone, but here are some tips you should absolutely follow:
Use the "Summary" section to sell yourself. For example, provide information on who you are, what you offer, and how you can help your target audience.
Be proud of your experience. Even if you don't think a previous job is important, it's probably worth including in your LinkedIn profile. Regardless of the employer, position, and responsibilities, you should be able to tie it into your current offerings.
Ask for recommendations. The more of these you receive the better your profile will appear to people who are interested in what you have to offer.
If you require additional help creating a killer LinkedIn profile, this post can provide a push in the right direction.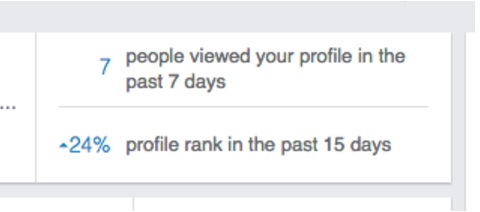 Share Content
When was the last time you published an article on LinkedIn?
If you've overlooked the power of LinkedIn Publishing in the past, it's time to learn more about this powerful tool.
Your goal is two-fold:
To create high quality content that engages your target audience.
For your content to be read by as many people as possible.
If you want to successfully reach both these goals, here are some tips to follow:
Use an engaging headline. There is a lot (and we mean a lot) of content published on LinkedIn every day. To boost readership, your headline should be short and to the point, while giving readers a reason to click through.
Don't ramble on. There's no denying the fact that long form content is king in today's day and age. Even so, LinkedIn isn't the place for 3k+ word posts. Instead, stick to 500 to 1,000 words. This is enough to get your point across, but not so much that you'll scare readers away.
Share, share, and share some more. While there's nothing wrong with sharing your content on LinkedIn, such as by creating an update, you should also push it to the masses through other means. It only takes a few minutes to share the post on Twitter, Facebook, other social media sites, and your company blog.
You won't experience positive results overnight. Instead, it can take many months of creating content to realize that you're making progress. However, if you stick with your strategy, you'll be glad that you did in the end.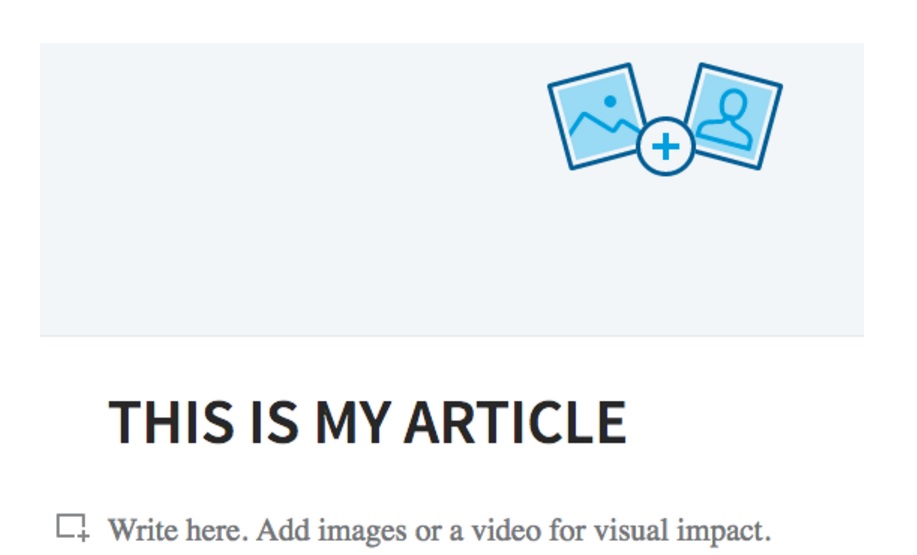 Ask Your Connections for an Introduction
LinkedIn is all about making connections with others. In some cases, as noted above, you can do this on your own. You have a previous relationship with a person, so there's nothing wrong with reaching out and asking him or her to connect.
Here's something else to consider: your connections may be able to help you get in touch with your target audience.
For example, you may come to find that a former coworker has a direct connection to someone you want to meet. Rather than reach out directly to this person, ask your connection to introduce you.
Requesting an introduction is every bit as simple as it sounds. There's no guarantee of success, but this is what LinkedIn is all about. Don't be shy about asking for an introduction every now and again.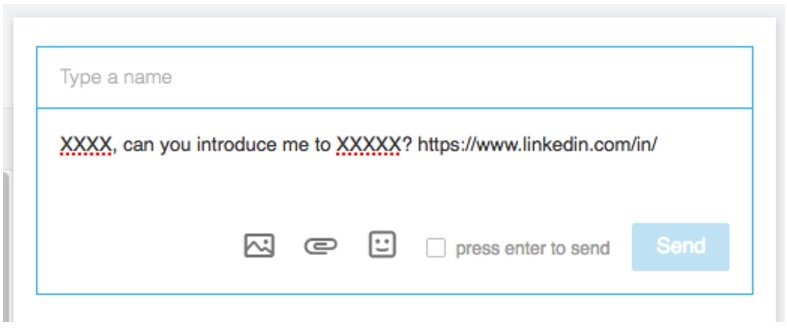 Conclusion
In today's day and age, there are more options than ever before for connecting with prospects.
LinkedIn has been around since 2002, with many people taking full advantage of the network over the past 14+ years. Unfortunately, some business professionals have yet to harness the true power of the world's largest professional networking website.
By following the five points of advice detailed above, you'll find yourself in position to create a LinkedIn strategy that allows you to successfully connect with prospects.
How have you used LinkedIn in the past? Would you add any other tips?