The Help You Need
When it comes to search engine optimization, all the help you need is right in front of your face. Here's what I mean: there are thousands of SEO tools that help with everything from selecting keywords to building links to tracking rankings.
While it would be nice to learn more about every available tool, this isn't realistic. After all, you only have so much time and money. For this reason, we're going to provide you a breakdown of five SEO tools that you need to rely on in 2017.
Is there anything better than a free tool that provides high quality data in regards to keyword selection?
This is exactly what you get with Google's Keyword Planner.
Getting started is as simple as entering your keyword and running a search.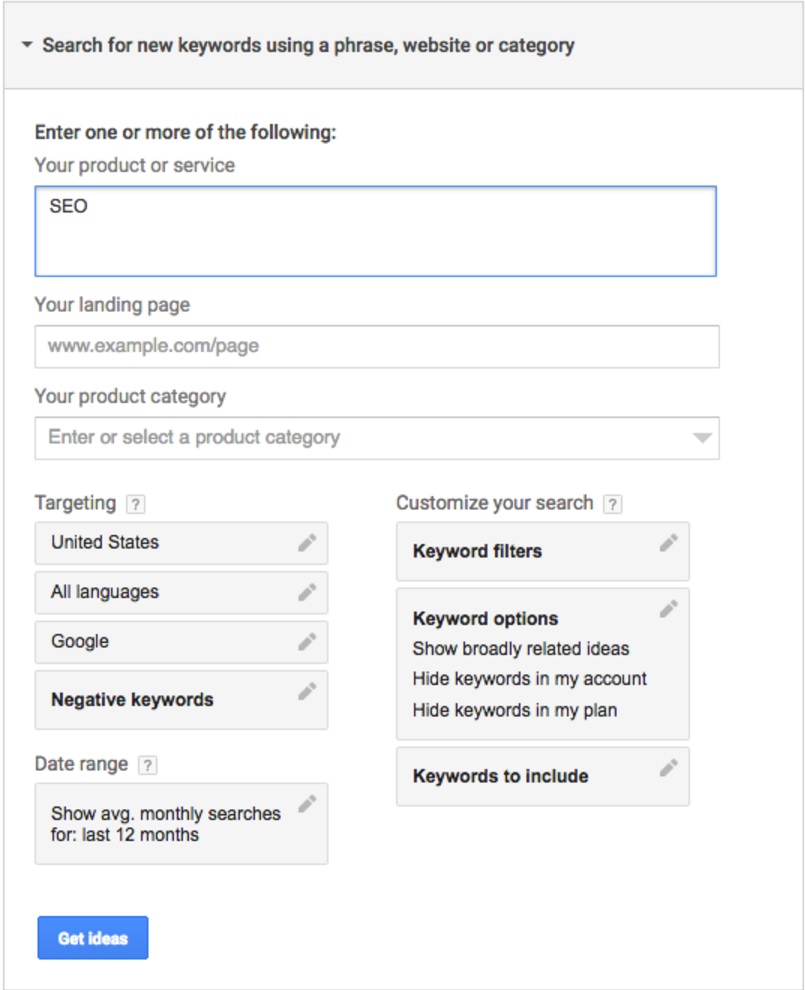 Once you do this, get ready for more data than you'll know what to do with. In addition to a keyword list, you can obtain information on average monthly searches, competition, suggested bid (for PPC campaigns), and more.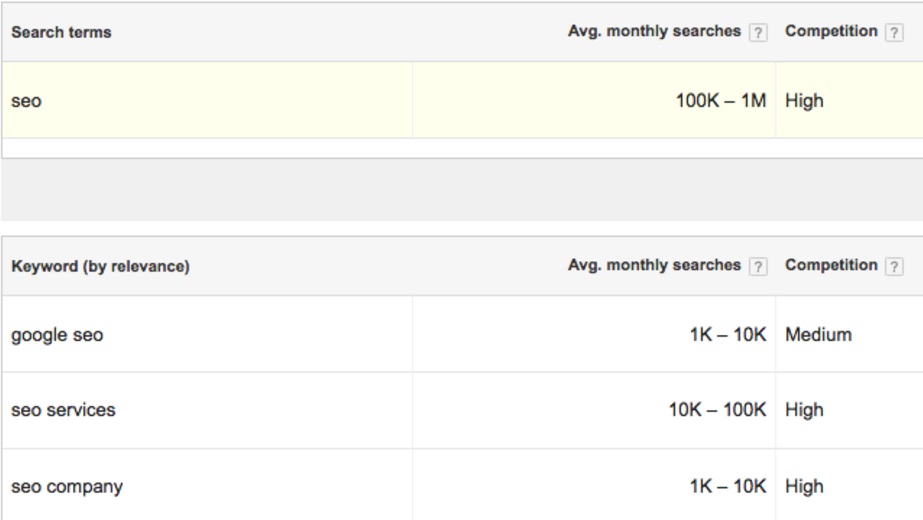 If you have any interest in search engine optimization, you shouldn't waste any time becoming familiar with this tool.
Did you know that there are tens of millions of websites built on the WordPress content management system?
If your website is part of this group, it's important to become familiar with the many plugins that provide SEO guidance.
All in One SEO Pack is one of the best, with this tool having been downloaded millions of times by WordPress users.
If you don't know the first thing about SEO, if you need a little help, this plugin should be your go-to assistant. Here's why: it can automatically optimize every page of your website, ensuring that you make all the best moves from a search engine perspective.
In addition to the basics, such as adding a unique title and description to each page and post, the plugin provides advanced guidance. For example, you can easily create an XML sitemap.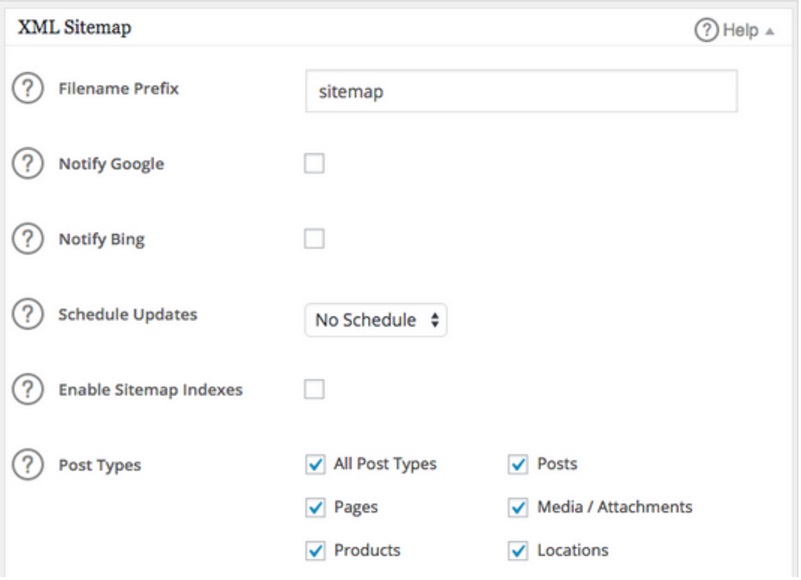 There's a lot to like about this plugin, which explains why many WordPress users swear by its effectiveness. If your site is built on WordPress and you have yet to install this tool, 2017 is the right time to give it a try.
There are many challenges associated with link building. Not only does this require attention to detail, as you only want to secure links from the highest quality sites, but it's imperative to keep track of every move you make.
For years, online marketing professionals have been using spreadsheets and other less sophisticated systems for staying organized. Fortunately, you no longer have to waste time and energy on this.
With Buzzstream, you have access to an advanced tool that allows you to track every link building step that you take.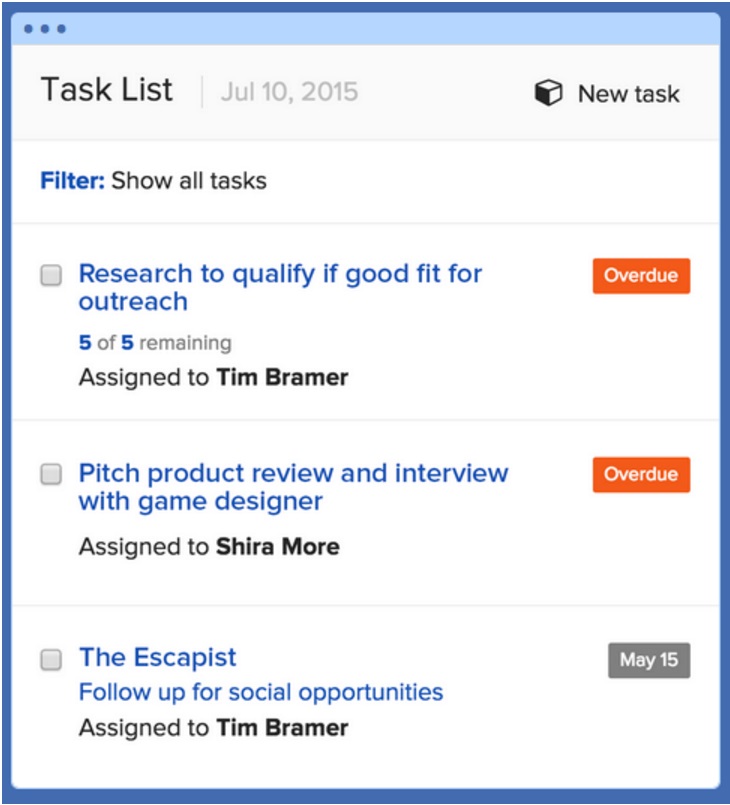 From creating tasks to tracking follow up opportunities, this tool has everything you need to succeed.
If you have any experience with link building campaigns, you know that organization can be a major hurdle. Buzzstream is one of those tools that protects you from this problem, allowing you to track your progress from start to finish.
Are you interested in getting a high level overview of your website? Are you trying to learn more about your competition?
Either way, SEMrush has you covered. While the premium version provides additional features, you can get by just fine (at first) with the free tool.
Once you run a search, you're presented with a variety of information related to the website. For instance, you can access a list of top organic keywords.

If this is related to your site, you'll know which keywords need a push towards the top of the rankings.
Conversely, if you're searching a competitor's site, you'll get a clear view of the keywords they're attempting to rank for.
Another detail worth noting is the backlinks portion of the report.
Not only is it important to keep an eye on your link profile, but there's nothing wrong with seeing what your competitors are up to. In some cases, this is the best way to find link opportunities of your own.
SEMrush has long been a favorite tool among marketing professionals, with no reason to believe this will change in 2017.
Yet another free tool from Google, this one provides an inside look at many aspects of your website as it relates to search engine optimization.
From the dashboard, you can check on everything from crawl errors to search analytics to sitemaps.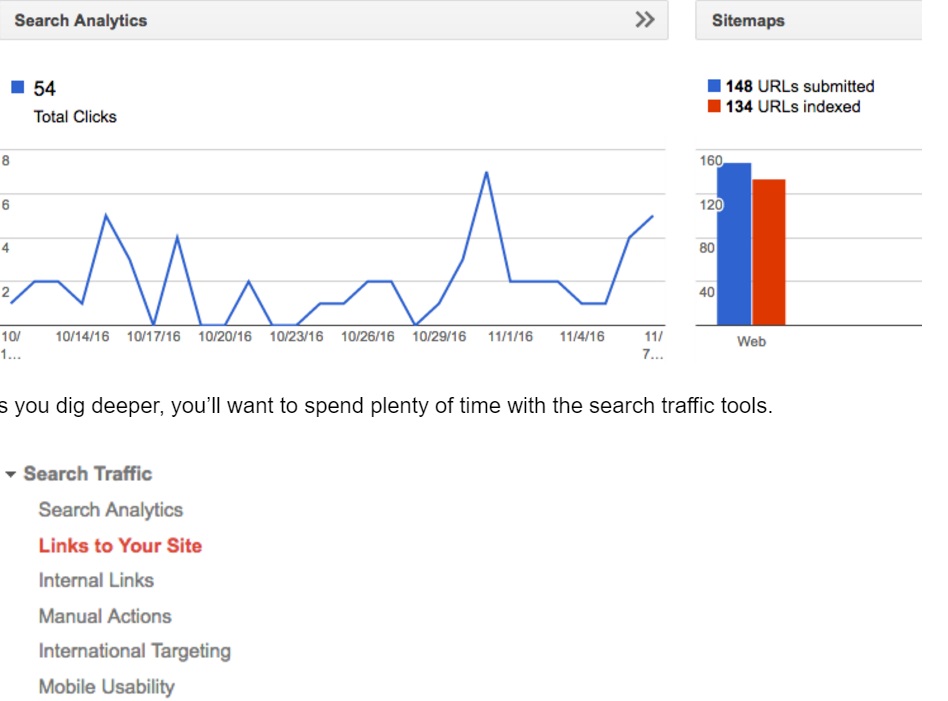 If you want to know how many links are pointing at your site, this is the place to go. If you want to know if you're utilizing internal links in the appropriate manner, you're also covered.
With so much data, you owe it to yourself to spend a few hours each week combing through the numbers. Remember, it's often the smallest changes that have the biggest impact on your rankings.
Conclusion
If you want to increase organic traffic in 2017, learning more about these tools should be high on your priority list.
Maybe you'll use one of these tools. Or maybe you'll implement each one into your SEO plan, realizing that this could be your key to more traffic over the next 12 months.
As long as you consider each one, among the many others that are out there, you should be able to put together a suite of tools that improves your chance of SEO success.
Do you have any experience with these five tools? Would you add any others to the list? Share your thoughts below.